Administrators have special privileges to make certain changes to the Wiki. Tasks include: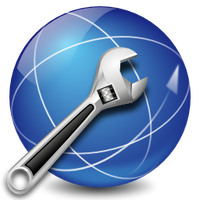 Protecting pages to prevent edits from certain users (such as locking the homepage to only administrators)
Organizing official templates and documentation
Ban users (anonymous or otherwise) for violations going against this wiki's Edit/Banning policies. Bans must exercise good faith, however, and have a minimum ban length of 1 week.
Enable users to qualify for adminship.

What can't Administrators do?
Block or ban users not in good faith, due to personal dispute or edit war.
Protect pages that otherwise should stay open to all users, including new pages.
Harass or threaten users with ban notices.
Administrators are required to be active in helping users, or at the very least be generally active. Administrators who do not make any contributions in 1 month will be placed under "Inactive" until they choose to contribute again, in which case they can put their names back on the "Active" list.
Active
Inactive
Founders
Founders have the ultimate authority of the wiki, as they founded it themselves. They have the ability to have the final word on most issues, and have the ability to remove or add administrators.
Community content is available under
CC-BY-SA
unless otherwise noted.